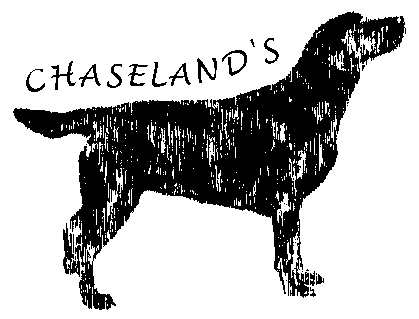 BREEDING KENNEL

We live in the town Hradec Králové in Czech republic. Our first love was yellow labrador ARKO LADBRO. He became our wonderful friend and companion. We started to go to shows which were successful for him. We even did successfully field work with him.
After three years we deciced to buy a black bitch and so we have AMY (Midnight Sun Choco Blacky). She is lovely but not for shows.
One year late I could find a kennel Fairywood´s in the Netherlads and after while we had a new chocolate bitch Chase (Fairywood´s Yvana) which will be the base of our breed (we have named our kennel after her Chaseland´s). Chase has fullfilled all what we have expected from her (type, character and health).
Since Chrismas 2001 we have a new black bitch Tara (Fairywood´s Tara).

Our aim is to keep the type, character and health of chocolate and black labradors. We are very proud that our bitches carry only black and chocolate lines for a long generations.


© Chaseland´s
webmaster Fortunate